Konsultacje
i chirurgia ortopedyczna
Zabiegi rekonstrukcyjne i endoprotezoplastyka
Nazywam się Andrzej Suwara i jestem ortopedom i traumatologiem z II stopniem specjalizacji!
W swojej pracy zawodowej kieruje się przede wszystkim dobrem pacjenta i stosowaniem metod leczenia najmniej inwazyjnych i uciążliwych dla pacjentów. Wszelkie zabiegi lub operacje wykonuje najnowocześniejszymi metodami tak, aby pacjent mógł szybko powrócić do codziennych aktywności. Mój zawód jest moją pasją dlatego na bieżąco śledzę wszelki innowacje w mojej specjalizacji. Bez ciągłej nauki i doskonalenia nie można być dobrym specjalista w danej dziedzinie. Wierzę, że korzystając z moich usług będą Pańśtwo bardzo zadowoleni. Pozdrawiam i zapraszam.
Moi Pacjenci
najczęstsze przypadki
Urazy kolan i zwyrodnienia.  Przyczyna wiek lub nieszczęśliwy wypadek. Pomoc to diagnostyka , rehabilitacja, endoprotezoplastyka, rekonstrukcja.   
Zwyrodnienia stawów biodrowych . Implantacja i rehablitacja
Poprawki wynikające ze źle przeprowadzonej operacji. Rekonstrukcja i fizykoterapia.   
Pacjenci borykający się z bólami stawów, których przez kilkanaście lat nie leczyli i postanowili wreszcie coś z tym zrobić. 
Zebrana wiedza i doświadczenie
Trust Your Appearance to Us Choose The Right Procedure For You
Have any questions? Call us now!
A Full Range of Plastic Surgery Services
Choose from a full range of procedures, from face to entire body!
Do you want to look and feel
more beautiful
than ever before?
We offer a wide range of cosmetic and reconstructive plastic surgeries, so you can easily choose the right one for you!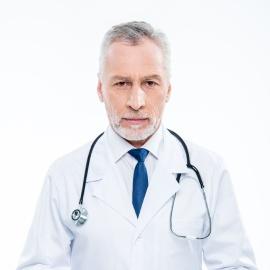 Dr. Frank Bigham
His expertise includes facial rejuvenation, body contouring, and reconstructive breast surgery.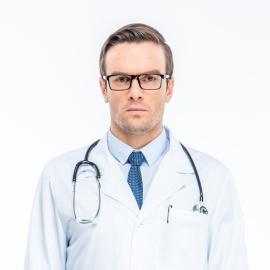 Dr. Frank Bigham
He has expertise in surgical and nonsurgical facial rejuvenation, facelift, and laser skin treatments.
Dr. Frank Bigham
Assists in many procedures, including breast reconstruction, breast reduction, scar revision, etc.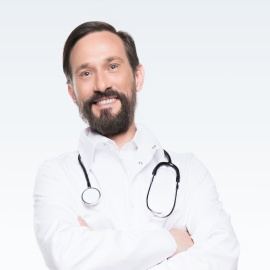 Dr. Frank Bigham
Specializes in body contouring procedures, pediatric cleft lip and cleft palate surgery.

Great Service
We are grateful for your ongoing special care. Thank you for your assistance in preparation for the surgery and guidance through the recovery process

Qualified Doctors
My friends all think I lost a lot of weight, my confidence has skyrocketed, and my posture is better! Now I can wear strapless bras and dresses!

Affordable Pricing
My nose looks so much better! Now I am ready for my wedding photos! Thank you for your professional attitude and care of your patients!
The first visit is extremely important. Fill in the form below and we will call you back to discuss the details and make an appointment.